The Anxiety Clinic program in Virtual Reality - CognitiveOS Hypnosis® mobile phone app by Mind Fitness
Clear anxiety and fear - gain self-leadership and self-love with Virtual Reality.
The Anxiety Clinic – CognitiveOS Hypnosis® VR app offers Luca Bosurgi's groundbreaking anxiety-removing, mind-healing training program in the form of Virtual Reality subliminal meditations. The program, developed over 25 years of clinical research and tested with over 4,000 clients, has demonstrated a rapid decrease of anxiety, fear, depression, addictions, procrastination, etc. and a consequential improvement of confidence, high performance and happiness – as well as physical health, beauty and stamina.
Done through 20 subliminal exercises in the form of Virtual Reality guided meditations. Delivered on-demand to your mobile device. All you'll need to do, is set aside around 10 to 45 minutes per session where you detach from the day-to-day activities and open your mind for our mind training sessions. After a few sessions, you will feel lighter, clearer and much more efficient. After the full program, you will be transformed, empowered, happy and beautiful. Despite it's a simple, effortless and a short process, the results are remarkable.
You can order today the
The Anxiety Clinic VR program
20 Virtual Reality CognitiveOS Hypnosis® meditations
for only $89.99 (MSRP $299)
Try without risk! We offer a 30 day full refund policy. No questions asked.
This price does NOT includes VR goggles, but several models are available on Amazon.
Here are some that have worked well for other customers: Pasonomi® VR $23.99 or DAWAY 360VR $39.99 .
Minimum requirement iPhone 5+ & Android 4.4+
Download directions & introduction to the VR experience.
The Virtual Reality Experience Described by the Users
Hedda Moyo – Entrepreneur
" I felt a clarity and a sense of freedom and peace that I had not felt before." ~ Hedda
Giovanni Edwin – Student
"I'm currently a student. It's helped me to be more professional and to focus on completing each task without quitting." ~ Giovanni
Leo Foti – Director/Producer
Missy Koester – Gym receptionist
"I feel like a completely new person and like I could take on any challenge that comes my way. I have a renewed sense of self confidence." ~ Missy
Dean Earl – Composer/Musician
What is CognitiveOS Hypnosis®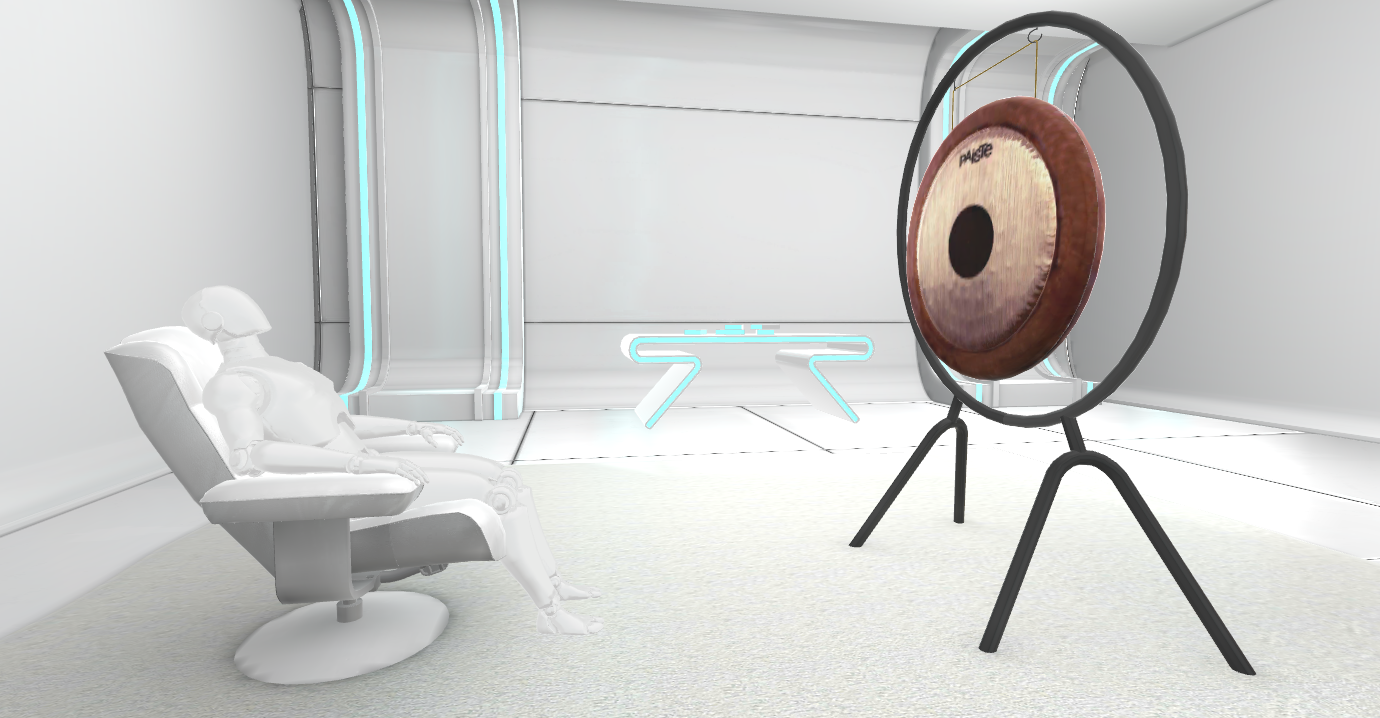 CognitiveOS Hypnosis® is a highly effective and fast mind's training , which helps clear anxiety and optimize the mind, removing unnecessary emotional blockages. This is obtained by establishing the natural self-leadership and self-reliance, resetting obsolete emotional programming and imbalances, and improving the management of emotions, thoughts and feelings. The process consequently clears the associated mental struggles and byproducts, ie. anxiety, fear, low confidence, overwhelm, depression, alcohol and drugs abuse, procrastination, etc. Most importantly it frees misused brainpower, which can be reinvested into confidence, high performance and happiness. The enriched mind's environment enabled by the method, allows to gain the full advantage from previous therapeutic and meditational work and from the future efforts invested in personal development.
What is the Anxiety Clinic – CognitiveOS Hypnosis® Virtual Realty?
The Anxiety Clinic – CognitiveOS Hypnosis® Virtual Realty is the culmination of years of work and vision. Technical advancements in cellular phone processing and virtual reality created the perfect delivery mechanism for the CognitiveOS Hypnosis® to the world. With these advancements the full detox and healing potential of CognitiveOS Hypnosis® can now be delivered to millions of people throughout the world at a cost and location that most everyone can afford. After the course of 20 VR therapeutic sessions, 60% of our clients have experience permanent life-changing results, 30% substantial results, 10% noticeable results.
How do I get the method?
With the Mind Fitness Mobile App for iPhone and Android .
For iPhone go to App Store
– Search "Mind Fitness VR" in The App Store
– Click "Get it"
– Wait for the app to download and install then Click Open App
For Android go to Google Play Store
-Search "Mind Fitness" in Google Play
-Click Install
– Wait for the app to download and install then Click Open
To unlock the 20 therapeutic session you can order the Mind Fitness™ program – click here
How can I experience Virtual Reality on my phone ?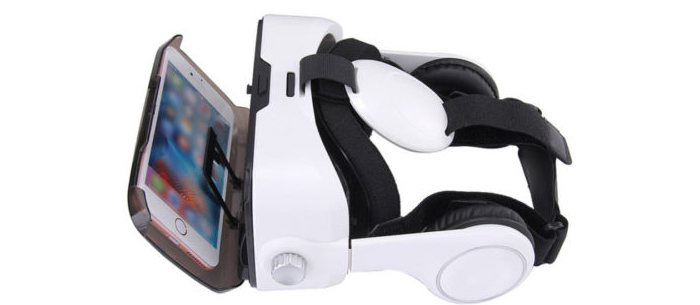 What is it about?
Instinctive reactions of our survival system, learned behaviors born out of insecurity and emotional dependency are the primary cause of psychological issues that millions face today. The ability to neutralize these instinctive reactions and learned behaviors will allow us to quickly overcome psychological barriers that deny us becoming the people we strive to be.
What is the GeniusScore?
As part of the Mind-Fitness & Detox program, GeniusScore provides clients with the ability to focus their mind toward concrete results, represented by the level of success obtained throughout the course of the program. It is calculated with a secret algorithm that includes the daily intensity of the experience symptoms, the number and frequency of the completed sessions and other pre-determined factors
What is the purpose of the Anxiety Clinic – CognitiveOS Hypnosis® Program?
Releasing and correcting behaviors
• Fear of Judgment
• Fear of Rejection
• Fear of Abandonment
• Need for external leadership and validation
• Over-giving to being a 'pleaser'
• Feelings of self-doubt
• Feelings of inadequacy
• Social anxiety
• Chronic insecurity
• Lacking an identity
• Feelings of being a fraud and a failure
• Feelings of being a child in a world of adults
• Neediness and self-focus
• Dependency in relationships
• Resentment for the lack of external leadership and support
Enhancing new behaviors to
• Establish an efficient spirit-mind alignment
• Access unconditional happiness.
• Manage successfully thoughts, feelings and emotions.
• Become emotionally self-sufficient and independent.
• Enhance strengths and confidence
• Establish leadership in the professional and personal life.
• Clear the real cause of addictions
• Take control over the life's events.
• Excel creative, academic, artistic and athletic performances.
• Spark attraction
• Experience fulfilling, happy and balanced relationships.
• Clear procrastination, getting things done
• Achieve life-long goals.
• Free the natural powers
• Gain success in every aspects of life.
Keep me informed about your events, new releases and webinars.
*We will never sell, rent, lease or give away user email addresses, or share your email information with any third parties.
Testimonial Disclaimer
In accordance with the FTC guide lines concerning use of endorsements and testimonials in web-sites, please be aware of the following:
Testimonials appearing on this site are actually received via text, audio or video submission. They are individual experiences, reflecting real life experiences of those who have used our products or services in some way or another. However, they are individual results and results do vary. We do not claim that they are typical results that clients will generally achieve. The testimonials are not necessarily representative of all of those who will use our products and/or services.
The testimonials displayed (text, audio and/or video) are given verbatim except for correction of grammatical or typing errors. Some have been shortened. In other words, not the whole message received by the testimonial writer is displayed, when it seemed lengthy or not the whole testimonial seemed relevant for the general public.
Mind Fitness Lab Corp. is not responsible for any of the opinions or comments posted to our site. The Mind Fitness Lab site is not a forum for testimonials, however provides testimonials as a means for customers to share their experiences. To prevent against abuse, all testimonials appear after they have been reviewed by Mind Fitness Lab management. Mind Fitness Lab management does not share the opinions, views or commentary of any testimonials on this site, and are strictly the views of the reviewer.
Additionally, these testimonials are not intended to make claims that these service can be used to diagnose, treat, cure, mitigate or prevent any disease. These claims have not been clinically proven or evaluated by the FDA.
Mind Fitness Lab Corp.
2812 Santa Monica Blvd., Suite 208, Santa Monica, CA-90404 – (424) 253-4554 – info@mindfitnesslab.com